Doctors & Staff
Meet the experienced and friendly doctors and staff who make Ocean Optics a proud provider of vision care products and services in Delray Beach.
---
Kandace L. Haines, OD, FAAO
Doctorate, Nova Southeastern University, College of Optometry
Residency, Cornea & Contact Lens, Nova Southeastern University
Dr. Haines is a comprehensive optometrist who specializes in primary vision care, contact lens fittings, and pre- and post-operative care. She also offers specialty fit contact lenses, including scleral lenses and Corneal Reshaping Therapy (CRT) which has been proven to slow the progression of near-sightedness. Most recently she has been investing her time in vision therapy education to help local children do better in school/ reading and also promoting both eyes to work together. 
A longtime resident of Florida, Dr. Haines received her Bachelor of Science from the University of South Florida in Biomedical Science with a minor in Business in 2003. She earned her doctorate of optometry degree from Nova Southeastern College of Optometry in 2011. She was invited to join the Gold Key Honor Society, the highest leadership honor society attainable by a student doctor of optometry. During her optometric education, Dr. Haines completed externships at the Fort Lauderdale Eye Institute and Envision Eye Center, both located in Fort Lauderdale, FL.
After optometry school, Dr. Haines spent an additional year in residency in Primary Care with an emphasis in Cornea and Contact Lenses at Nova Southeastern University College of Optometry. She enjoys sharing what she has learned through presentations, lectures, publications and became a fellow of the American Academy of Optometry. She has presented work at the Southeastern Conference for Optometry, the Global Specialty Lens Symposium, and the Florida Optometric Association. Additionally, she has given lectures for faculty, students, and practicing optometrists.
Dr. Haines has made giving back to the South Florida community a priority. She donates and participates in many activities through her church, walks yearly in the Vision Walk for Retina Research and many other walks in the community. She has participated in Yoga for the Blind, assisting blind community members with their positioning. She worked with the Back to School Health Fairs/ screenings locally as well as screenings in local businesses. She also worked with Prevent Blindness Florida to provide vision screenings for preschool-age children in Tampa.
Dr. Haines is licensed to practice optometry by the state examining board of Florida. She is a member of the Florida Optometric Association, Past president of Palm Beach County Optometric Association, American Academy of Optometry, and American Optometric Association. She lives in Boca Raton with her husband Ryan, son Colton, daughter Adaline and two dachshunds Abaco and Kona.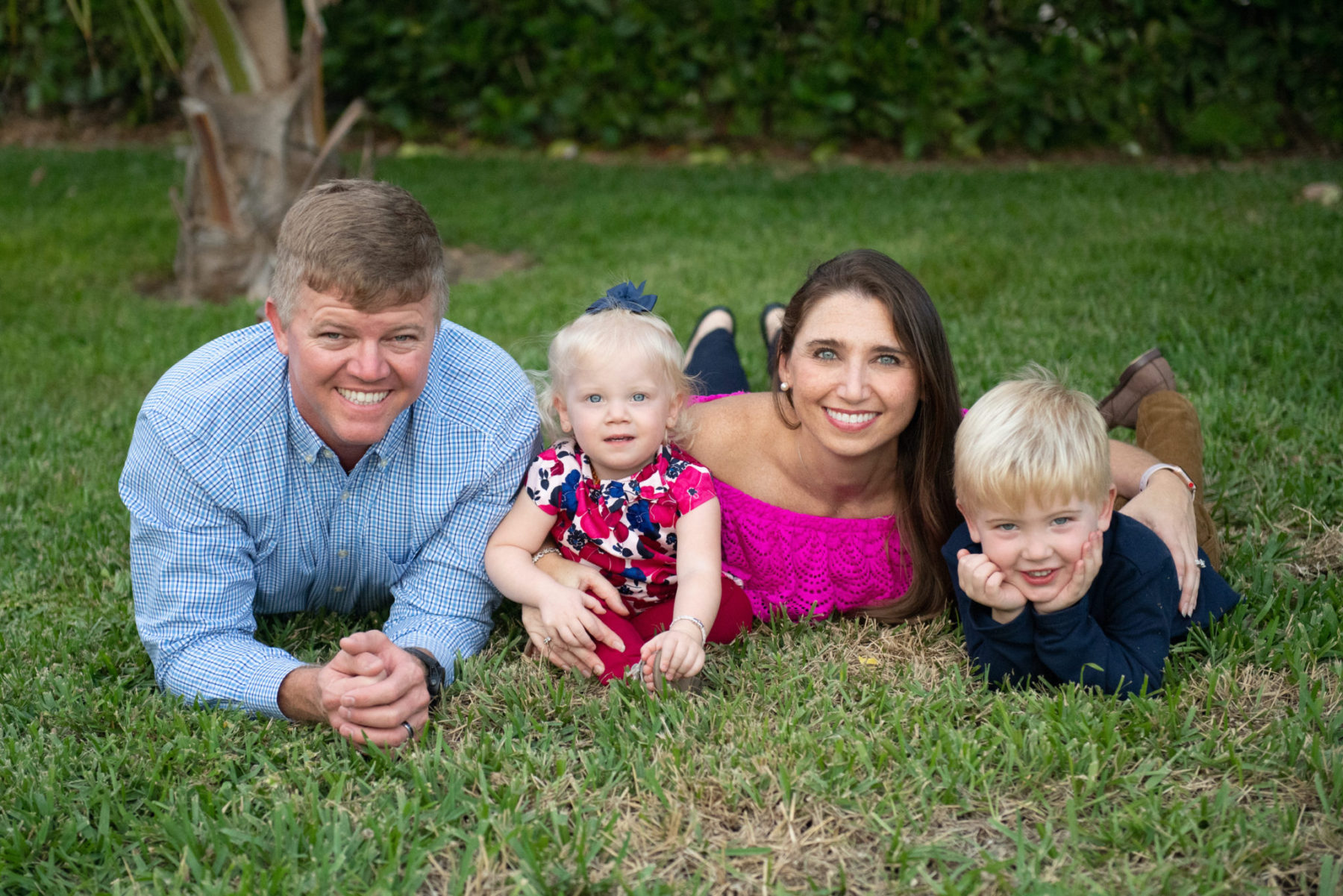 ---
Lori Baron, COVT
Certified Optometric Vision Therapist
What I Enjoy Most About Working at Ocean Optics
The best part about my job is I get to have fun while working! Since joining Ocean Optics in 2013, I have enjoyed helping patients achieve their vision goals and learning new vision skills that improve their quality of life. I love hearing all of our patient success stories and it is what makes being a Vision Therapist such a rewarding career.
A Little More About Me
I received my BS in biological sciences from FAU in 2008. I am completing my certification as a Vision Therapist from the College of Optometrists in Vision Development this April and attend continuing education by the Optometric Extension Program Foundation each year.
My Interests Outside of Work
Outside my work, I enjoy spending time with family and friends. I love the outdoors and nature, health and fitness, arts and crafts, reading and travel.
---
Brett Lerman, LDO
Licensed Dispensing Optician
What I Enjoy Most About Working at Ocean Optics
I truly enjoy the personal service I can provide to each patient. We are a family here at Ocean Optics, and our patients are our extended family. After I fit a patient with a pair of glasses, it is extremely important that they leave with a smile on their face.
A Little More About Me
I have over 20 years of experience as a Licensed Optician. I've had the privilege of learning from some of the top professors in the country, and have earned the title of "Master Optician".
My Interests Outside of Work
On weekends I enjoy spending time near the water, movies, playing tennis and getting together with friends and family.
---
Chelsea Melendez
Optometric Technician / Optical Stylist
What I Enjoy Most About Working at Ocean Optics
What I enjoy the most about working at Ocean Optics is our family environment. I feel at home when I come to work every day, and I love being able to connect with patients every day.
A Little More About Me
I am originally from Connecticut. I started working in the eyecare industry in 2012 and I enjoy all aspects of vision and eye health. You can count on me for fashion advice when choosing your next frames.
My Interests Outside of Work
I moved down to Florida in 2017 with my husband. I love animals, traveling, and shopping. I love anything that has to do with nature.
---
Rachel Gaon
Patient Care Coordinator
What I Enjoy Most About Working at Ocean Optics
My favorite thing about working at Ocean Optics is that we are all (staff and patients included) a family. We take the time to get to know every patient and make sure all their needs are taken care of.
A Little More About Me
I moved to Florida from Brooklyn, NY in 2017 with my husband and dog. My background is in nutrition and exercise science. It has been very interesting learning a new field and seeing the impact a healthy lifestyle can have on eye health.
My Interests Outside of Work
In my free time I love to cook, work out, garden and enjoy the perks of Florida living relaxing by the pool and hitting the beach and park with my dog Gambit.